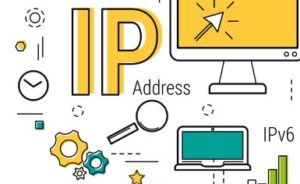 Phishing and cybercriminal events in the world such as mail theft, malicious code added to websites, thieves are now in a digital environment, so our ISP/Service Provider companies such as your valuable data, e-mails, databases, etc. In short, we must protect all of your services from unauthorized access to a certain standard.
We use some firewall systems on our servers to protect your data and run it properly, and these systems interrupt some of our customers' access, so we write this article for prevention and information purposes.
How does the system work?
If the IMAP / POP3 / SMTP incorrect input is made from the same IP address within 1 hour, the firewall will block your IP address.
In case of an incorrect entry of panel/FTP/webmail from X to the same IP address within 1 hour, the firewall will block your IP address.
No average user does not attempt to log in as much as an X value in 1 hour on his / her mail account, mainly if he/she uses mail accounts installed on his / her computer or mobile devices and does not enter the password again. Therefore, an IP address that makes a trial up to X does not act correctly and in good faith, we do not show tolerance.
If there are connection requests over a computer or a network, then there is something going wrong on that computer and the network, which is a warning/warning to you, and it is essential for you to take precautions, for the security of the devices and data on your computer and network.
What are we protecting?
– Seizure of your website and data,
– Recovering your mail accounts,
– To retrieve your FTP Passwords,
– Interception of your panel login
What if we don't?
– Your website can be hacked; data can be played,
– You can add malicious code to your website and become a harmful site,
– All your data can be deleted, made inaccessible,
– Your mail accounts will go into the use of someone else and undermine your prestige,
– People who have previously corresponded to your mail accounts can be scammed etc. You can duplicate these scenarios as desired.
Solutions
– Your personal computer, mobile devices, and other devices on the same network must have anti-virus/malware and Internet security programs, and normal browsing is required. Today, not only computers but mobile devices are affected by viruses or malware.
– Avoid using unlicensed programs, especially Outlook etc. Unlicensed versions of programs can cause security weakness, instead of Outlook is an excellent and free alternative; you can use Mozilla Thunderbird.
– Use the device's standard mail application like a mail application on your mobile devices, or use branded mail applications approved by the app store or play store. Mobile applications you use randomly can cause your data to be stolen in the background.