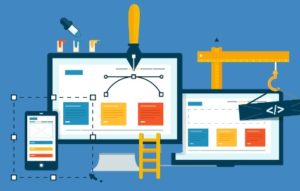 If you have a travel agency and you want to create or improve your presence on the web, this article for you. Discover the best tips that will help you put your business on the internet.
1. Domain registration and web hosting choice
Domain registration is the first step you must do to create a website for your travel agency. If your company has a name or if you are starting with a new brand, it is essential that you register the name on the internet. Remember that it is this name that people will see in your browser. Therefore it is essential that it is not very difficult to write, but that the same time retains your brand identity.
For the choice of web hosting, it is essential that you define the goal that you have with your website; How many visits you expect to receive, what are the resources that you will use as images or videos. Depending on this, you can choose the plan that best suits your business.
2. Choose a CMS
Once you have your domain names and web hosting set up, you can choose a content management system. Among the most popular is WordPress, which can be easily installed.
You can also choose templates for your sites. With this tool you can create a web page for your travel agency in a straightforward way, and without the need for programming knowledge. You can choose the right template and create a webpage for your travel agency.
3. Website information
The content is perhaps one of the most important things that should be your agency website. It is here where people will be persuaded that package tour, that hotel or airfare. For this reason, it is essential that you have this user experience and you think that would like to find that information.
Type of information:
Products or services: it is essential to let you know your visitor's products that you offer and the conditions of the same. You can add special features such as promotions, or options for flexibility and personalization of tourist packages.
Frequently asked questions: They are an excellent strategy to answer possible questions that users may have
Who we are: Introduce yourself or your company. Let your visitors you know and understand what you do.
Reviews: especially for a tourism website, it is essential that you leave a space for the testimonies of people who already travelled with you. People are always looking for reviews on destinations and plans.
Contact is vital that as well as some contacts or a courier service, you have a form where people can write directly.
Blog: the blog is compelling strategies when it comes to creating content and brand authority. Invest in a travel blog with destinations that you offer. Become an authority on the subject.
4. Reservations and payments platform
85% of users paid for tourism through internet services. For this reason, your website must be prepared to receive online payments and tourist reservations; these systems can be added as plugins or applications external to your website.
5. Security
Web security today is one of the main things that users want Web sites that sail. After the last Google update, became much more difficult to rely on a website that does not contain SSL certificate. It is essential that your website this safe before any fraud and protect your visitors; and more when they deposited as credit cards and personal documents-private data. After that, your website is ready to be published.
6. Public and promote your web page
Why have a website for your travel agency if it does not appear in Google results? Fortunately, travel & tourism is a theme that you like the vast majority of people. You can take advantage of this to create different strategies through your blog, social networks and more.
It is essential to have a solid strategy because competition in the industry is high, here can compete with large platforms such as Booking, for example. For this reason, the strategies of content in the field of tourism are entirely valid. 69% of users want their travel through the website; and 33% makes it through pages of reviews such as TripAdvisor.
Influencers: the voice to voice is the form of advertising more ancient and powerful that it exists; Since the experiences guide us that the others live. Knowing the opinions of others is essential to take a decision and much more when these are the influencers in which we trust and follow.
Videos: After Google, Youtube is a website that receives more visits to Mexico. You can leverage this fact to create good quality materials in this social network.
Advertising pay: The traditional offline advertising is expensive and does not give you the actual results with metric. While ads on the internet as well as being more economical prove to be more effective than television, which until some time ago it was the main channel of communication.
7. Optimizes your website constantly
A website for travel agencies must be continuously updated; not only with the information about your plans and promotions but also strategies for SEO: mobile friendly and different technologies that are updated continuously.
Are you ready to find tourists your travel agency on the internet? Time to get your hands on. If you have any questions, let us know in the comments. If you want to know more about the world of online presence, subscribe to our newsletter where each month you will receive different content on presence online.