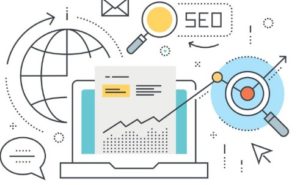 When it comes to search engine optimization, we usually have two options: onsite SEO and offsite SEO. While both bring us the best results and both have different strategies to achieve. Some people say that onsite SEO is better, while some people say offsite will be more effective. Moreover, some people think that implementing both will be the best. But not everyone has the time to spend in both. So if you only have to choose one of the two, then which one you will choose?
Get a brief overview of Onsite SEO
Onsite SEO is the SEO strategy that you must execute on your site. This includes creating and inserting keywords into content, inserting meta tags and descriptions for multimedia files, and ensuring that the site structure is intact, that the page load speed must be fast. W3C error…
To conduct onsite SEO, the first thing to do is to pick the keywords that need to be topped up for your site. This is usually done by the keyword tool, after getting the list of keywords to optimize, then we will insert these keywords into the most natural content. Search engines automatically analyze the content of your site and will determine your page rank based on those keywords.
You also need to insert keywords into tags as well as descriptions on each site, URLs and multimedia files.
Learn about Offsite SEO
Offsite SEO is an SEO strategy outside of your site. This strategy includes creating backlinks (from other websites) to your site and sharing your web content on social networks. Backlinks and social media are the most important parts of SEO, but it has the downside that you will not have full control over it, building backlinks require a lot of factor and patience. Having links from high ranking sites is very difficult, especially when your site is newly born and less popular.
So Should We Choose Offsite SEO or Onsite SEO?
Both have their advantages and disadvantages; however, if required, Onsite SEO is the most comfortable and simplest way to conduct SEO campaigns for your website. Remember, Google or other search engines always offer the slogan "Content is King" for anyone who wants to increase their website rankings. Always patiently write quality articles, insert keywords most naturally, so that users read without feeling we are deliberately inserting keywords. Moreover, one day, your website will top the list of keywords to search without any cost.